A Performance Art Piece By Zarco Guerrero ©2004
Renown sculptor/mask maker Zarco Guerrero reveals the awesome power of the mask to transform in this unique one man performance. With a master's touch, the artist personifies eccentric prototypes forcing us to examine our most innate feelings and thoughts on such themes as self-esteem, bigotry, aging, abuse and denial. Zarco who has traveled extensively investigating the use of the mask in theater, ritual and ceremony, brings years of first hand experience to life in this chilling yet comical presentation. Through the artist's eyes we see ourselves and society as never before – exposed by his masks, movement and monologue.
Mask Madman Zarco Guerrero brings universal stereo types to life in this "in your face" follies featuring a curious cast of crazy hand carved characters. The artist comically reflects the contradictions of ourselves in conflict with the chaos of sociopathic concerns. We're moved by the moods manifest by the mask as if transformed in a trance induced by the magic of a master masker. From Mexico to Alaska, from Bali to Japan, the secrets of eccentric shamans are revealed to us through the eyes of a multifaceted artist's apprentice. As a performance piece Face to Face in a Frenzy is a maniacal one man masked manipulation that mirrors the mystery of the mind and heart in a myriad of fantastic faces.
This one man performance lasts approximately 45 minutes and includes a question-and-answer period.
"I became enamored with masks and theater after seeing Teatro Campesino in the 70s. From then on, I began making masks and performing Teatro Chicano. In Mexico I was inspired and mentored by the legendary 'Mascarones' and became a Mexica. When not in my studio I tour regularly with my one man masked dramedy Face to Face in a Frenzy to schools, conferences and museums through the country."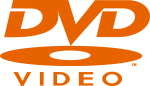 There is a Face to Face in a Frenzy DVD, including an educational guide, available for purchase.